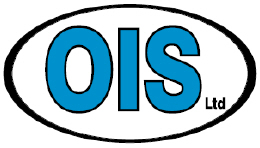 • ROAD SURFACING
• CIVIL ENGINEERING
• DEMOLITION
• PAVER HIRE
• LABOUR ONLY

Facilities Management Customers, Blue Chip Companies and Private Estates
O'Rourke Infrastructure Services Ltd is an established and well versed facilities provider for infrastructure services, such as:
Asphalt

Tarmacadam and Concrete Surfacing

Drainage Solutions and Installations

Road and Footpath Installation and Repairs

Emergency Tarmacadam Repairs

Planned Surfacing or Construction Schemes
All carried out with expert advice for safety and planning economic solutions, with first time quality.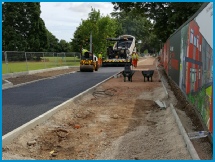 Procedures
All the procedures required for working in such establishments are well and truly adhered to by our fully trained staff, who are not only fully insured but will be in full company uniform and will also retain confidentiality as to our clients and works carried out for them.
Such establishments include
OIS is able to provide references on request for legitimate and serious enquiries.
Registration No. 072117241
Havant Lorry Park, Southmoor Lane, Havant, Hampshire, PO9 1JW